Location

RESTON, VA

Career Area

Information Technology

Job Function

Information Technology

Employment Type

Full Time

Position Type

Salary

Requisition

925883BR
What you'll do at
• Demonstrates up-to-date expertise and applies this to the development, execution, and improvement of action plans
• Leads and participates in projects
• Models compliance with company policies and procedures and supports company mission, values, and standards of ethics and integrity
• Participates in the discovery phase of projects to develop high-level design
• Provides and supports the implementation of business solutions
• Provides recommendations on strategies, processes and best practices for the department
• Provides support to business partners
• Troubleshoots business and production issues
• Support Configuration Management and Release Management roles
o Working with development teams on assessing impact of code changes to infrastructure and platform stability and reliability
o Working with development team to identify logging and monitoring requirements – assist with configuration of monitoring and alert dashboards
o Support execution of code propagation through our server environments
• Provide production monitoring and tier 2 application support
o Review application and server logs for errors, investigate, and help determine resolution
o Identify and help resolve application, server, and networking performance issues
• Work with development teams to streamline and improve speed with deploying code through our SDLC environments
• Work with the development teams in streamline code deployment procedures and practices and evolving process to continuous integration (CI)/continuous deployment (CD)
• Work with development and operations teams in defining cloud based hosting environments for applications
• Efficiently demonstrate troubleshooting, identifying and problem solving skills.
• Development/scripting of operational tools for management and support of applications. Ability to write scripts to scan for criteria in logs for monitoring and alerting.
• Develop dashboards for monitoring and alerting application processes.
Minimum Qualifications
Bachelor's degree in Computer Science, Information Technology or related field and 5 years experience in computer programming, software development or related field OR Master's degree in Computer Science, Information Technology or related field and 3 computer programming, software development or related field.
Preferred Qualifications
• 3 years' experience providing tier 2 support of applications running on Windows server environment including configuring windows services (IIS, Active Directory, TCP/IP, DNS, etc…)
• 3 years' experience with relational database systems, preferably with Microsoft SQL Server 2008 or related program. RDBMS or similar open-source database products a plus. Knowledgeable of database models and artifacts (tables, views, stored procedures, etc…) and writing complex SQL queries.
• 1 years' experience in configuring and maintaining a continuous integration (CI)/ continuous deployment (CD) environment. Experienced with CI/CD tools such as Jenkins, Looper, Travis, TeamCity or similar
• 1 years' experience with deploying applications to cloud platforms, preferably Microsoft Azure and/or OneOps
• 1 years' experience with NoSQL database solutions, preferably Couchbase and/or Casandra
• Strong knowledge of shell scripting, power shell or python
• Ability to document server and network architecture diagrams
• 2 years' experience using .Net development experience, familiar with XML and JSON structures
• 2 years' experience with Rest and SOAP services, http/https protocols, etc…
• 1 years' experience with Java development
• 1 years' experience with Selenium or equivalent automated testing tools
• 1 years' experience with Biztalk or equivalent we services integration platform
• 1 years' experience with Elastic Search, Kibana and/or Graylog dashboard tools
• 1 years' experience in Anisble, Chef, Puppet or other similar Configuration Management tools
• 1 years' experience in setting up Docker containers, and Docker orchestration tools
About Walmart Labs
Imagine working in an environment where one experiment can catapult an entire industry toward a smarter future. That's what we do at Walmart Labs. We're a team of 4,000+ software engineers, data scientists, designers and product managers within Walmart, the world's largest retailer, delivering innovations that improve how our customers shop and our enterprise operates.

Hello, D.C. Metro
National landmarks, museums, renowned restaurants—the D.C. Metro is a hub of activity and culture. It's also a prime location for the future of tech.
Discover D.C. Metro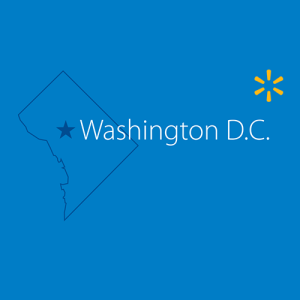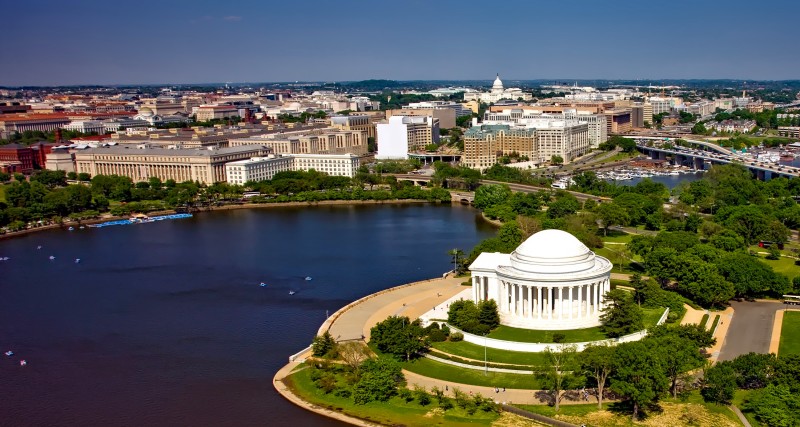 History

The Lincoln Memorial

"In this temple, as in the hearts of the people for whom he saved the Union, the memory of Abraham Lincoln is enshrined forever."

Grandeur

The National Mall

A symbol of freedom and equality, millions visit the Mall annually to relax, enjoy its beauty, visit its museums and find voice.

Beauty

Great Falls

Escape for a hike in the great outdoors at Great Falls, where the Potomac River spills over steep, jagged rocks through the picturesque Mather Gorge.

Education

Air and Space

Companion to the Smithsonian National Air and Space Museum on the Mall, the Udvar-Hazy Center displays thousands of aviation and space artifacts.

Culture

Wolf Trap National Park

This 117-acre park is a majestic natural setting for performances, dining and year-round recreational opportunities like hiking and sledding.
Play

Lake Fairfax

Fishing, boating, campgrounds, mini train, carousel, volleyball courts, golf course, disk golf, snack shop, picnic areas, playgrounds and mini-golf!

Shop

Reston Town Center

Shopping, dining, ice-skating and events in a beautiful setting in the heart of Reston.

Reflect

Arlington Cemetery

The final resting place for more than 400,000 active duty service members, veterans and their families, honoring their service to our country.

Explore

City of Alexandria

Once among the 10 busiest ports in America, the city's historic character still remains; beautiful 18th- and 19th-century buildings line the Old Town.
All the benefits you need for you and your family
100% coverage for in network preventative care

Retirement Plan

Vision Plans

Dental Plans

Exclusive Discounts