Environmental Health & Safety Manager - Dairy
What you'll do
Responds to and provides guidance and assistance to all appropriate teams for all emergency situations by acting as the subject matter expert on
environmental, health, and safety requirements; interfacing with regulatory agencies, plant staff, and corporate Environmental, Health, and Safety
(EHS)/Compliance, Safety, and Asset Protection (CSAP) teams as needed; and implementing all aspects of EHS investigations, data analysis,
recurring prevention programs, and continuous improvement procedures.
Ensures the Dairy plant is in compliance with all applicable federal, state and local requirements governing environmental protection and occupational
safety and health standards by staying current and informed on all existing and proposed federal, state, and local rules and regulations relevant to the
dairy industry; monitoring the plant's compliance and assuring timely internal and external reporting and data input into Walmart tracking systems; and
alerting and advising the Plant Manager and corporate Environmental Health and Safety (EHS)/Compliance, Safety, and Asset Protection(CSAP)
team when permit and/or compliance issues develop.
Leads plant Environmental, Health, and Safety (EHS) team efforts by providing technical assistance and plant support for all Walmart EHS programs
as requested by the EHS Manager and/or corporate EHS/Compliance, Safety, and Asset Protection (CSAP) team; developing EHS/ AP Team
programs; providing subject matter expertise and oversight into the development of EHS training curriculum and supporting materials; and directly
supporting the delivery of EHS training for all plant associates.
Demonstrates up-to-date expertise and applies this to the development, execution, and improvement of action plans by providing expert advice and
guidance to others in the application of information and best practices; supporting and aligning efforts to meet customer and business needs; and
building commitment for perspectives and rationales.
Provides and supports the implementation of business solutions by building relationships and partnerships with key stakeholders; identifying business
needs; determining and carrying out necessary processes and practices; monitoring progress and results; recognizing and capitalizing on
improvement opportunities; and adapting to competing demands, organizational changes, and new responsibilities
Models compliance with company policies and procedures and supports company mission, values, and standards of ethics and integrity by
incorporating these into the development and implementation of business plans; using the Open Door Policy; and demonstrating and assisting others
with how to apply these in executing business processes and practices.
Preferred Qualifications
Minimum Qualifications
3 or more years' experience in a Logistics or Manufacturing environment related to Environment, Health, and Safety or Compliance Safety & Asset
Protection program management.

Preferred Qualifications
Bachelor's degree in Environmental, Health and Safety, Industrial Hygiene, Engineering, Environmental Science, Environmental Management,
Occupational Safety, or a related field.
2 or more years of directly related experience in Environmental Health and Safety (EHS) compliance in the dairy foods processing industry and
experienced developing Standard Operating Procedure (SOP) programs within EHS.
Certification in an Environmental, Health, and Safety related discipline (e.g., Certified Safety Professional (CSP) or Certified Environmental
Professional (CEP)).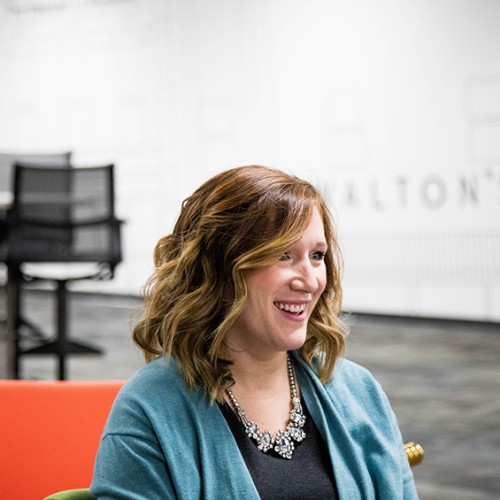 "We advocate for our customers, provide opportunity to our employees, and support efforts that better the lives of millions of people."
All the benefits you need for you and your family
Multiple health plan options

Vision & dental plans for you & dependents

Associate discounts in-store and online

Financial benefits including 401(k), stock purchase plans and more

Education assistance for Associate and dependents