Traveling over 900 million miles a year, our private fleet of over 12,000 Class A drivers deliver countless loads of merchandise to Walmart and Sam's Club locations across the nation while representing the values associated with our Spark.
Stability

Established on an unshakeable foundation over 50 years ago, a driving career with our Fortune 1 private fleet offers more than job security, but also stability in pay, freight, and miles.

Growth

Whether you want to increase your annual income, transition into management, retire early or somewhere in between, we encourage drivers to grow your career in the way you choose.

Pride

Our drivers are proud to represent the Walmart spark on the road. It symbolizes their dedication to delivering on our customer promise, while prioritizing safety on the road.
We've increased the mileage and activity pay for all of our Class A driving jobs across the nation, because top talent deserves top pay, for more than just your miles.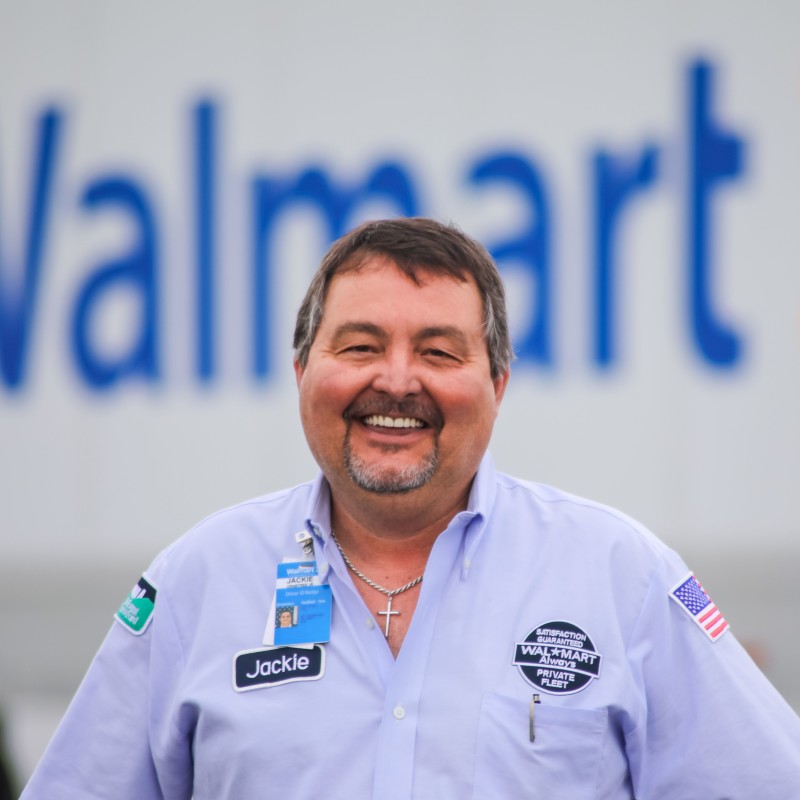 What You'll Need
An Interstate (Class A) Commercial Driver's License with Hazmat endorsement (including cleared background check) or will obtain HAZMAT endorsement (with cleared background check) within 120 calendar days of date of hire.
A minimum of 30 months experience working in a full-time Class A tractor/trailer driving position in the previous 4 years.
No more than two (2) moving violations while operating a personal or commercial motor vehicle in the last three (3) years.
No serious traffic violations while operating a commercial motor vehicle in the last three (3) years.
No preventable accidents* while operating a commercial motor vehicle in the last three (3) years.
No preventable* DOT recordable accidents (collisions resulting in disabling damage and/or immediate medical treatment away from the scene) while operating a commercial motor vehicle in the last ten (10) years.
No preventable accidents* resulting in a fatality or catastrophic injury in driving history (commercial motor vehicle).
Allyson "Cadillac" Hay, Walmart Driver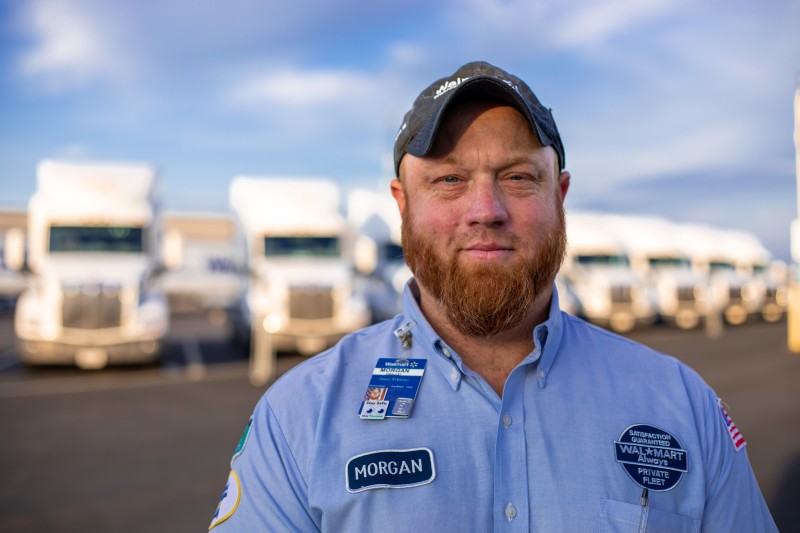 Benefits from Day One
Earn PTO immediately—up to 21 days in your first year
401K, medical, and dental
Company paid life insurance and short term disability
Up to four paid safety days a year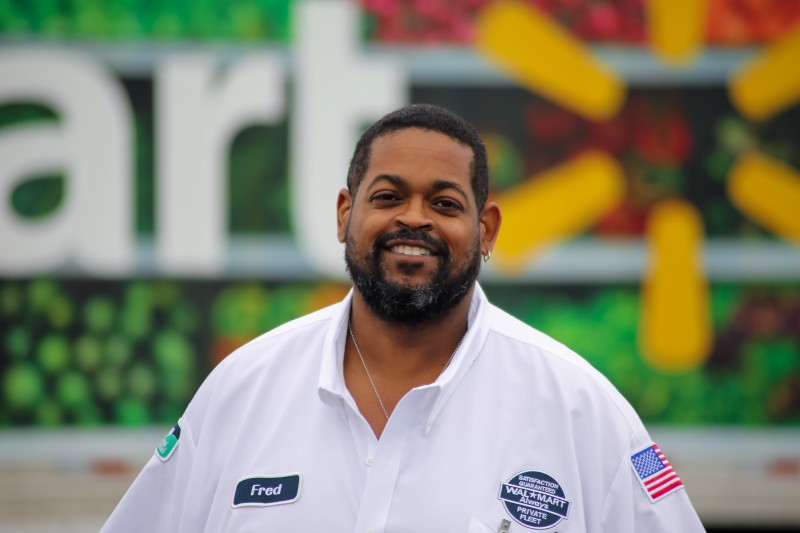 Payment for Everything
Leading industry pay
Activity, training, and mileage pay from day one
Quarterly safe driving bonuses
$42.00 for DOT 10 hour break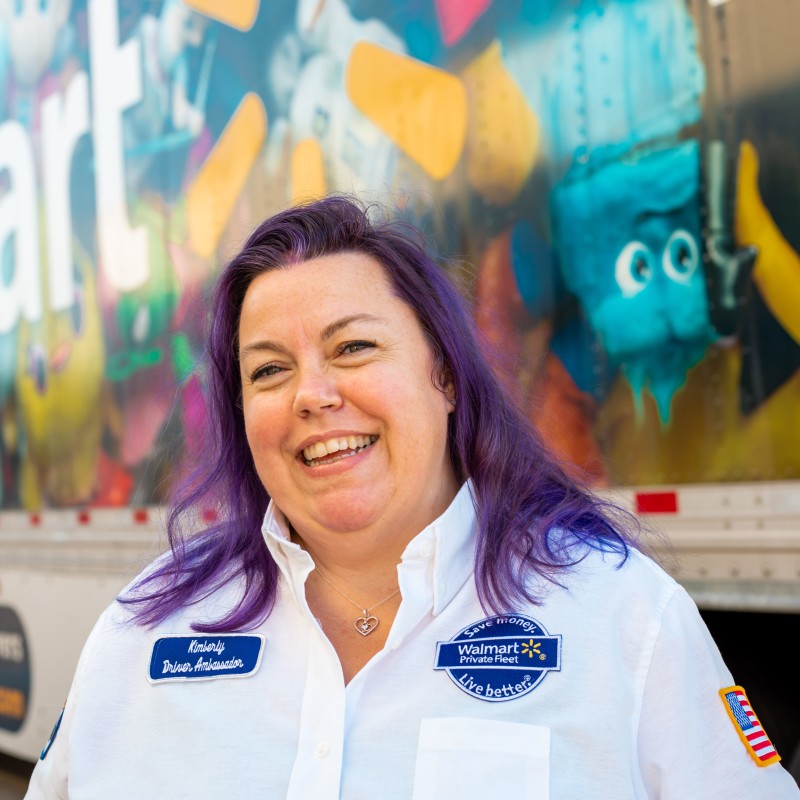 Weekly Home Time
No split days off—consecutive days of work
Variety of schedules available
Regionalized delivery and home every week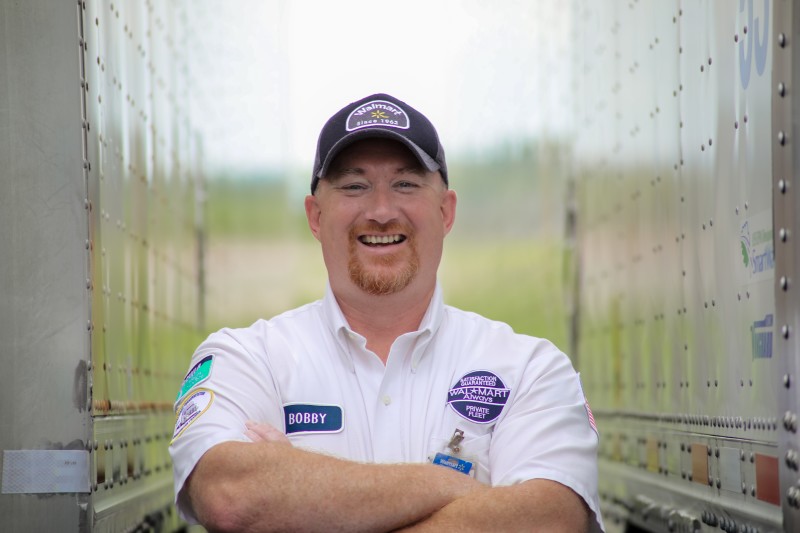 The Tools to Succeed
New tractors are eligible for replacement at 525,000 miles
Condo style sleepers (except day cabs)
Fully equipped on-site maintenance facility staffed daily
Qualified maintenance technicians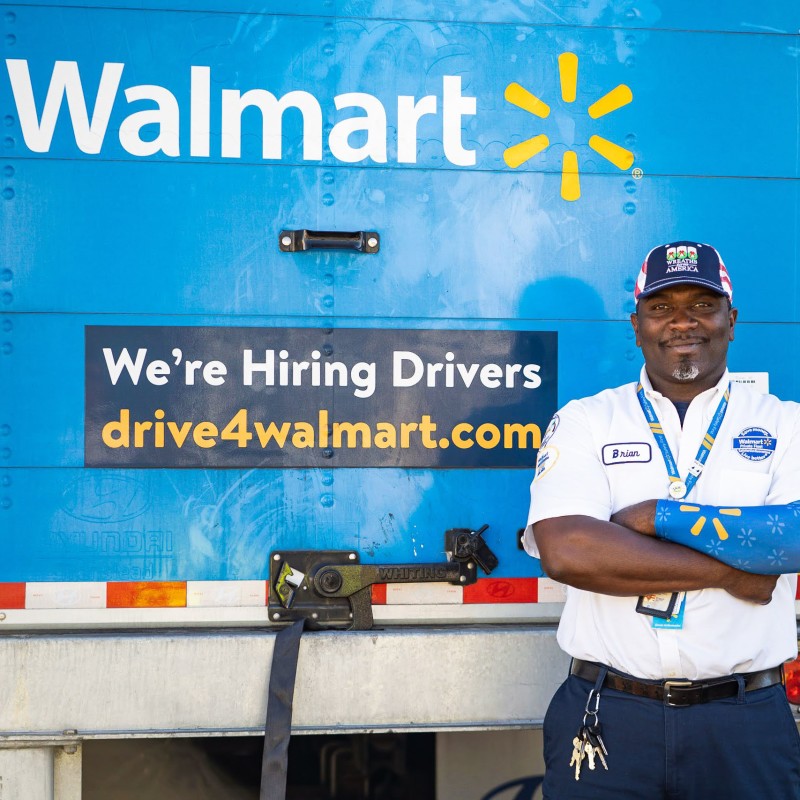 How To Reach Us
Candidate Support: 1-888-596-2365 - Option 5
Monday - Saturday 8AM-5PM CT
Live Better
Walmart drivers leave when it's time to retire because of our company culture and unheard of benefits; such as payment for everything from training to unscheduled time, and three weeks paid vacation. We offer a career for life.
From Texas to Florida, Our Associates Shine
New and exciting opportunities